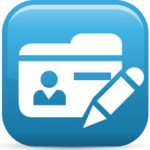 We at MontageJS, have answers to all your questions regarding the world of frameworks, from comprehensive tutorials to quick and easy guides to detailed and practical content on every possible titled pertaining to the field of frameworks, widgets and even killers. 
At our website https://montagejs.org/, you can find great ideas and tips on how to effectively use frameworks, which will in turn help you to build fantastic website with amazing interfaces, animations, illustrations and what not.
We believe in providing accurate content that will help you to build you websites with absolute ease.
Language that is simple and easy to understand is what we use in our website, which will enable you to understand, comprehend and follow the steps to the T.
We also provide valid and accurate codes, which will help you to create your very own website on any framework or your choice.
Troubled by bugs, errors or any kind of technical glitch? Then, do get in touch with us today, and get rid of the bug for life.
Interested to know about our vision, mission and what we actually believe in? Then, check out this link.
Finding tons of information on different sites is really frustrating and can actually take a toll on your research. Worry no more, as we have come to your rescue. From detailed articles to latest news on any technology advancements around the globe, we at MontageJS have got it all.
We are always available for our readers and if you have any doubt, query regarding any article of ours, regarding any particular step in any article, then do write to us and we'll get back to you with practical and easy solutions as soon as possible.