Microsoft recently released its new Coco framework, which will act as a foundation for several blockchain networks.
It sure was a bold move by the organization, as this kind of an evolution of the blockchain network wasn't seen before.
 What Is The Block Chain Technology?
Blockchain is nothing but a transformational technology, which can extend and build the digital transformation of a company beyond its known physical limits. Digital technology is both the present and the future, which will determine a company's growth and value.
From imaginative business models to opening up of new and dynamic opportunities, the block chain technology, sure provides a lot, and can be of great use to both the company and to its surrounding, if used with proper optimization and care.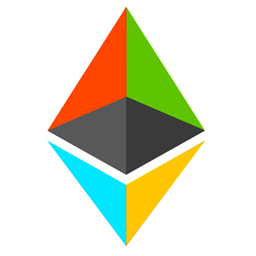 More About Coco And Its Architecture
Microsoft recently brought in the Coco framework, by which they commit to bring back the blockchain technology to the market. They aim to provide companies with quality assistance, which will help them grow and develop in their respective sectors.
Coco framework is an open system, which consists of explicitly declared nodes and actors, which makes it highly efficient and resourceful. It aims to provide blockchain networks that will provide high quality and more flexible models, database speeds with throughput approach and better management of network policy through varied and distributed governance. The Coco framework is made up of several layers, starting from the trust network to the distributed governance to the foundation of blockchain networks, which is present at the top of the architecture.
How Was Coco Framework Built?
The Coco framework was built on its very own cloud platform called Microsoft Azure, along with tools such as the Azure Resource Manager and the Blockchain-as-a-service platform (BaaS). 
Additional components such as the Cryplets were later on added which gave the framework more security and assurance.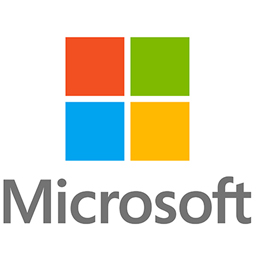 The Demo Sessions
Microsoft conducted a series of demos before launching the framework, in order to make sure that there were no technical faults or glitches. The company first did a comparative study between the blockchain networks on Coco framework and on Ethereum blockchain. The results indeed were different.
They later went ahead with a real time scenario, where they tried a small transaction to a supplier from a retailer, which featured their partner company, Mojix and another IoT company. The demo results were indeed impressive, with 1,700 transactions for the Coco framework and only 15 for the Ethereum blockchain. Amber Bladet, who is the executive director for JP Morgan Chase and the banking chair of Enterprise Ethereum Alliance, said that information sharing is what powers business and that is what will completely revolutionize the financial sector in the future.
The Main Features Of The Coco Framework
Coco framework has been built with the motto to facilitate companies and help them develop high-quality and scalable blockchain tools that are highly confidential in nature.
Its primary function is to connect blockchains with one another.
Its source code will be available in the year of 2018.
The framework is highly flexible and dynamic in nature.
Coco framework is a combination of different resources such as Quorum, Ethereum and others which makes it easily one of the best frameworks in today's time.
A revolution indeed, this framework is sure going to make a lot of waves, which it already has.
As far as the entire system is concerned, this revolutionary framework by Microsoft, would indeed bring a lot of positive change not only to that particular country but to the entire surrounding by maintaining an equal blockchain ecosystem.